Dettol has a range of home cleaning and personal hygiene products to help keep your home clean and your family protected from germs.So give Dettol's trusted protection to your entire family.Order online on Jumia and have them delivered to you 
Hygienic
Add Dettol Antibacterial Laundry Cleanser to your wash to kill 99.9% of bacteria, for hygienically clean laundry even at low temperatures. It works even at 15°C to get rid of the bacteria that survive and can be transmitted within the wash when you wash at low temperatures. Just add a couple of caps to the fabric softener drawer to guarantee hygienically clean laundry every time. 
Protecting your Family Wash
Dettol Antibacterial Laundry Cleanser kills 99.9% of bacteria, even when you wash at low temperatures, so you can be confident that your laundry is hygienically clean every time.
Bacteria In Household Laundry
If you wash your clothes at low temperatures you are not alone, with 96% of mothers claiming to regularly wash at 40°C. However, when you wash at temperatures below 60°C, bacteria can survive and transfer between garments in the wash. Experts refer to this as a 'bacterial soup', as germs can spread from contaminated items to other items in the wash, with as many as one million bacteria living in just two tablespoons of wash water.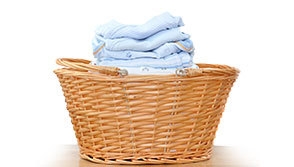 Key Features
Dettol disinfectant Kills 99.9% of bacteria
Effective against germs that can cause illnesses
Trusted by doctors to kill bacteria
Contains amongst other ingredients: Less than 5% edta salts, disinfectant, perfume, linalool, hexyl cinnamal, citronellol, benzyl salicylate
What's in the box
Dettol Surface Cleaner Aquamarine - 1.8L
Specifications
SKU

: DE012HL1DF1DCNAFAMZ

Main Material

: -

Size (L x W x H cm)

: -

Weight (kg)

: 1.8
Product Reviews (1)
5 out of 5
I love it.
Can't do cleaning in my house without this detergent. It's juz superb!
Dettol Surface Cleaner Aquamarine - 1.8L