KSh 1,944
Sold by:
Got You
| Positive Seller Score: 86%
Delivery Information:
Delivered between Wednesday 23 Sep and Thursday 24 Sep.
Delivery Information:
Delivered between Wednesday 23 Sep and Thursday 24 Sep.
Delivery Information:
Delivered between Wednesday 23 Sep and Thursday 24 Sep.
THE WSTER WS-1822 BLUETOOTH SPEAKERS (PORTABLE)
These wonderful low cost wireless speakers are probably the most affordable, quality Bluetooth speakers you will find on the market.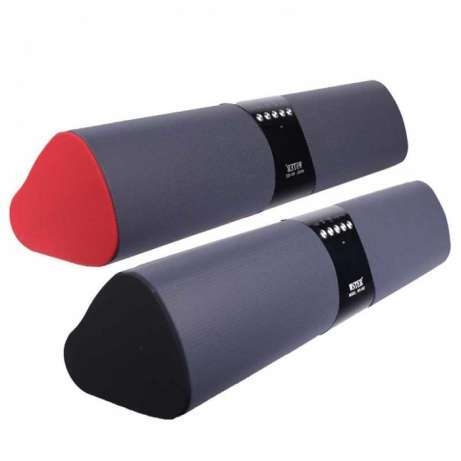 They boast of a smooth bass sound, with two adjacent speakers and inbuilt handle, cased in a full featured cabinet that you can connect to your phone, tablet, microphone or any stereo source. You can also plug a flash disk or Micro SD (TF) card and enjoy playing music directly from the unit. It also boasts of an FM radio that will capture and play your popular radio stations.
With its inbuilt battery, you can enjoy music on the go for several hours once it is fully charged. You can charge it from a 5v USB charger, a laptop or desktop USB port.
You can pair it with your bluetooth source (phone, tablet, laptop, mp3 player/ipod. Better still you can load music on your flash disk or microSD card and then simply plug them in and listen to cool vibes or instructional audio.
The speaker comes equipped with a AUX cable that lets you connect to an external audio source like a computer, TV or DVD player. The 1822 also has recording option.
Once paired with your phone, the speakers allow you to make and receive handsfree calls using the bluetooth speakers and inbuilt microphone.
Key Features
GREAT SOUND, GREAT PRICE & Home delivery
Portable with a 1500mAh Battery that keeps you going for more than 8 hours. 3 hours charging need for full charge
Inbuilt handle that enables easy mobility
Allows for handsfree phone calls with inbuilt microphone
Allows for recording with inbuilt microphone
Supports several audio modes: Bluetooth, MP3 via MicroSD and flash disk, FM Radio, External AUX connection
External power charging interface
Speaker with autodyne system
LED digital display
Supports AUTODYNE photo snapping feature on phones with Android 4.2.2 and above
What's in the box
1 x WS1822 portable speaker
1 x charging cable
1 x AUX cable
1 x manual
Specifications
SKU

: WS327EL10C9OQNAFAMZ

Processor

: n/a

Memory Size (GB)

: 5

RAM

: 5

Main Material

: Plastic

Size (L x W x H cm)

: 43 x 9 x 9

Weight (kg)

: 0.5
Product Reviews (34)
5 out of 5
wster ws-1822 wireless speaker
Perfect for Smart tv
5 out of 5
good
good battery life
5 out of 5
I adore it.
If there's a sixth star rating I'd give this hi-fi device a six Great sound. Awesome bass. Nice battery. And a good taste of design.
Wster WS-1822 Portable Wireless Speaker, MP3 Player & Radio