What is Headphone Sensitivity?
Sensitivity works hand-in-hand with the impedance of the headphones.  They must correspond to each other because they both work hand-in-hand to regulate sound and produce clear acoustics without distortion. The sensitivity measured by dB SPL/mW. The Bigger dB, The higher the sensitivity rating. A high sensitivity will get a wide range of power output, but may get some distortion at the same time. Low sensitivity is harder to damage and not easy distortion, however, it need your device have more power output than high sensitivity one. Generally smart phones, tablets, and mp3 players need a earphone from 85dB to 120dB.  It should be noted that at 120 dB, the human ear begins to replace the sensation of hearing with that of pain. 
What Is Headphone Impedance?
Most earphone with low impedance (less than 25Ω) require little power to deliver high audio levels. So it can save your device power. Headphones with higher impedance (25Ω and over) demand more power. But, they are protected from damage caused by overloading. They can also be used with a wider range of audio equipment.
What Is Earphone Frequency?
Frequency response is the range of bass, mids and treble. 20 to 20,000 Hz is generally accepted as the audible frequency range, this is the standard for most headphones. Some Earphone offer wider ranges (for example, 5 to 33,000 Hz), but better frequency response does not always mean better sound quality. Below 20 Hz bass frequencies can be felt more so than heard, treble frequencies over 20,000 Hz are not always audible.
How to choose Headphones / Earphones which suit your self?
Generally, more expensive headphones are made with higher quality materials and better engineering, improving the sound quality. $10 headphones will sound good, but not as good as $30 ones.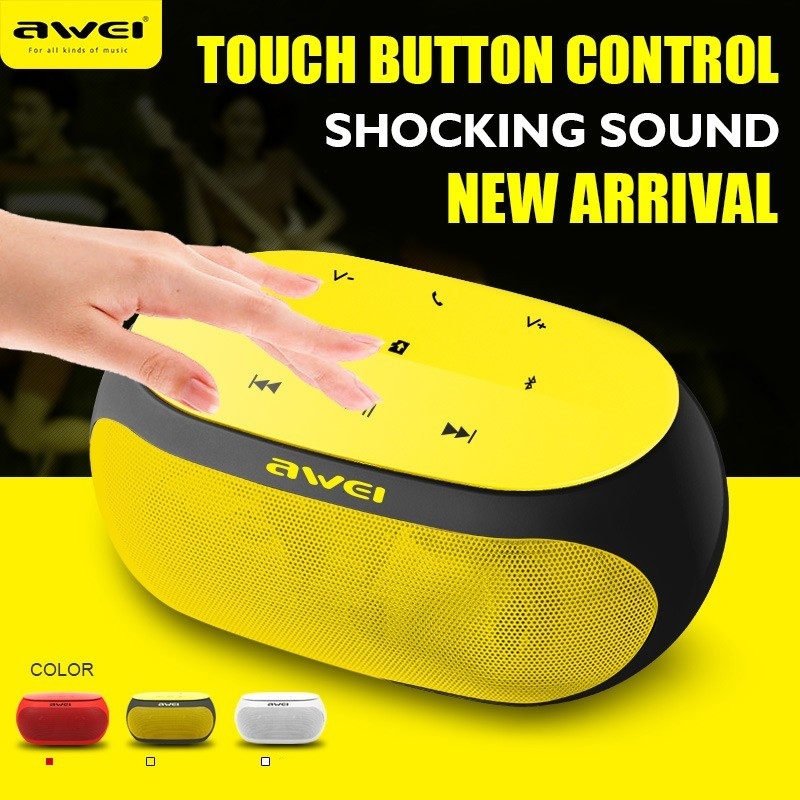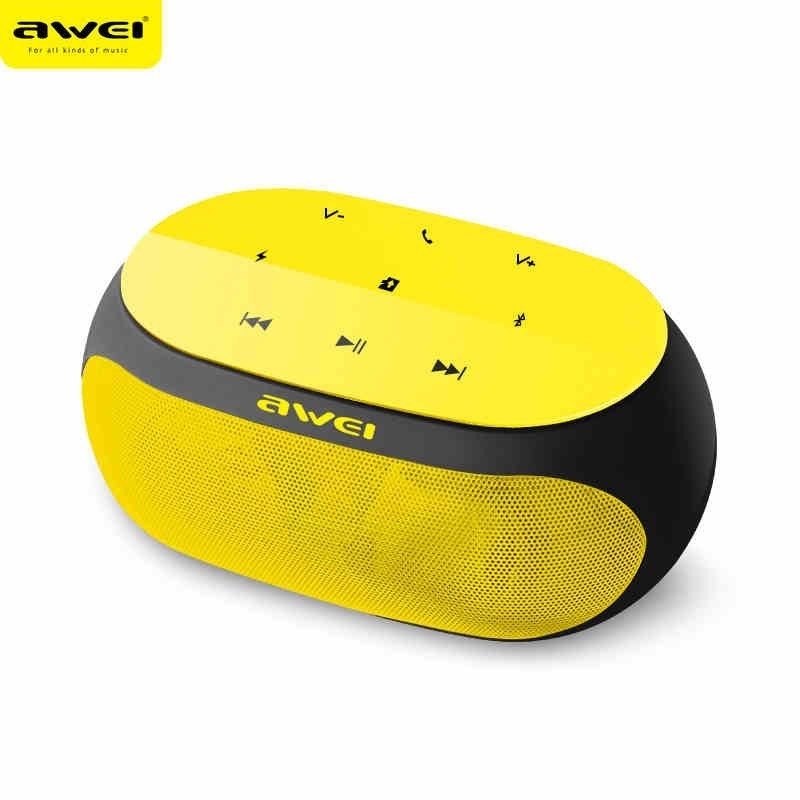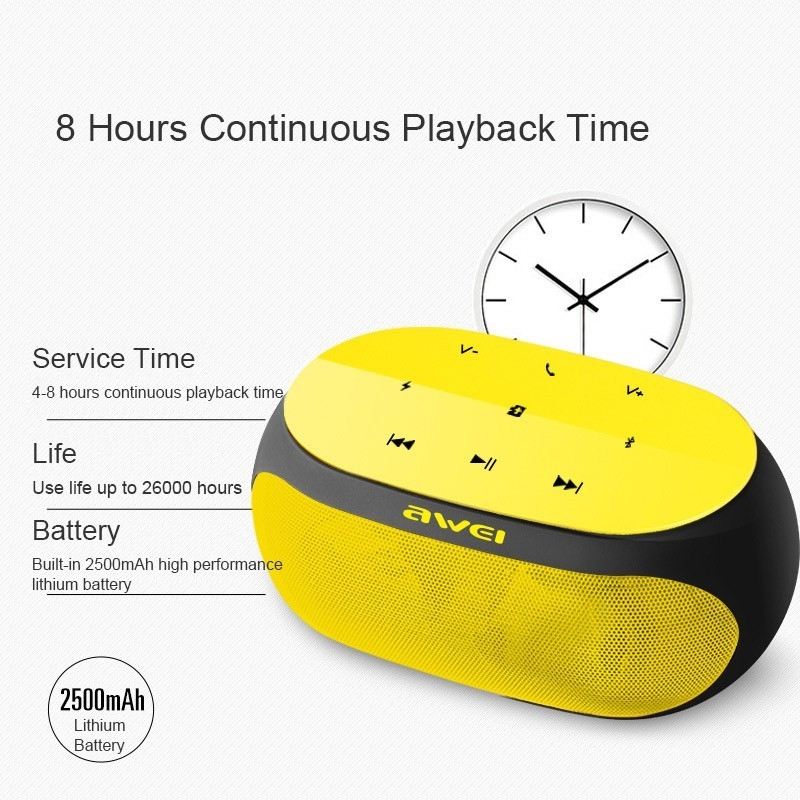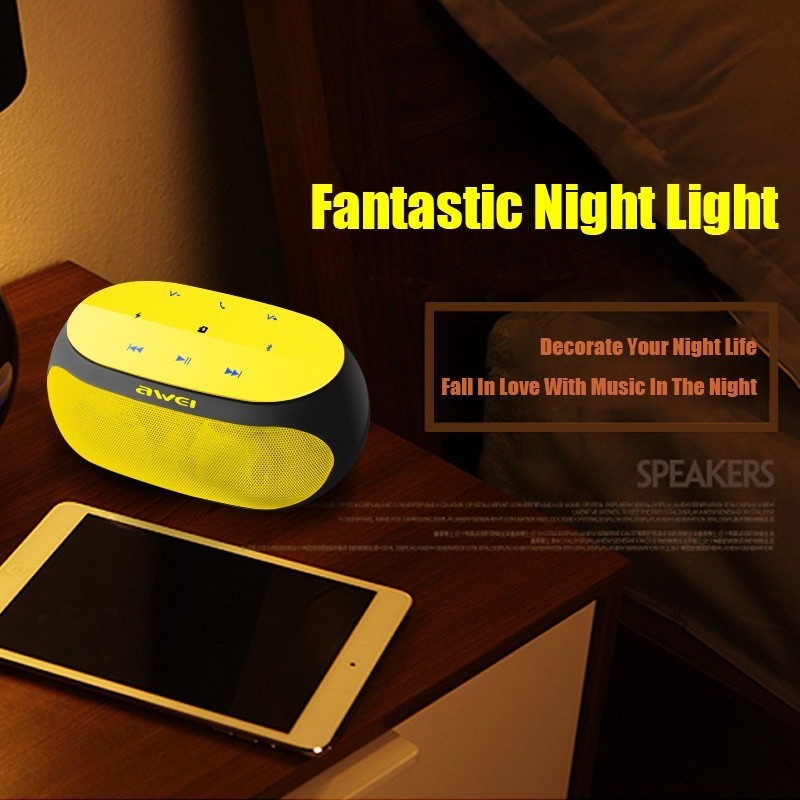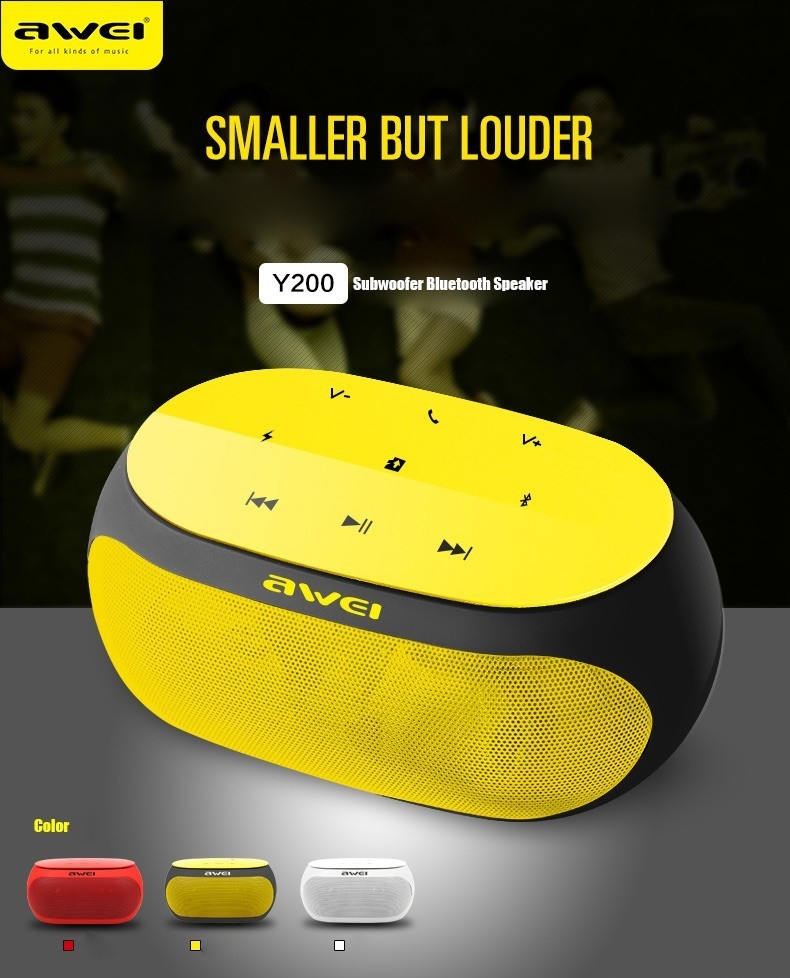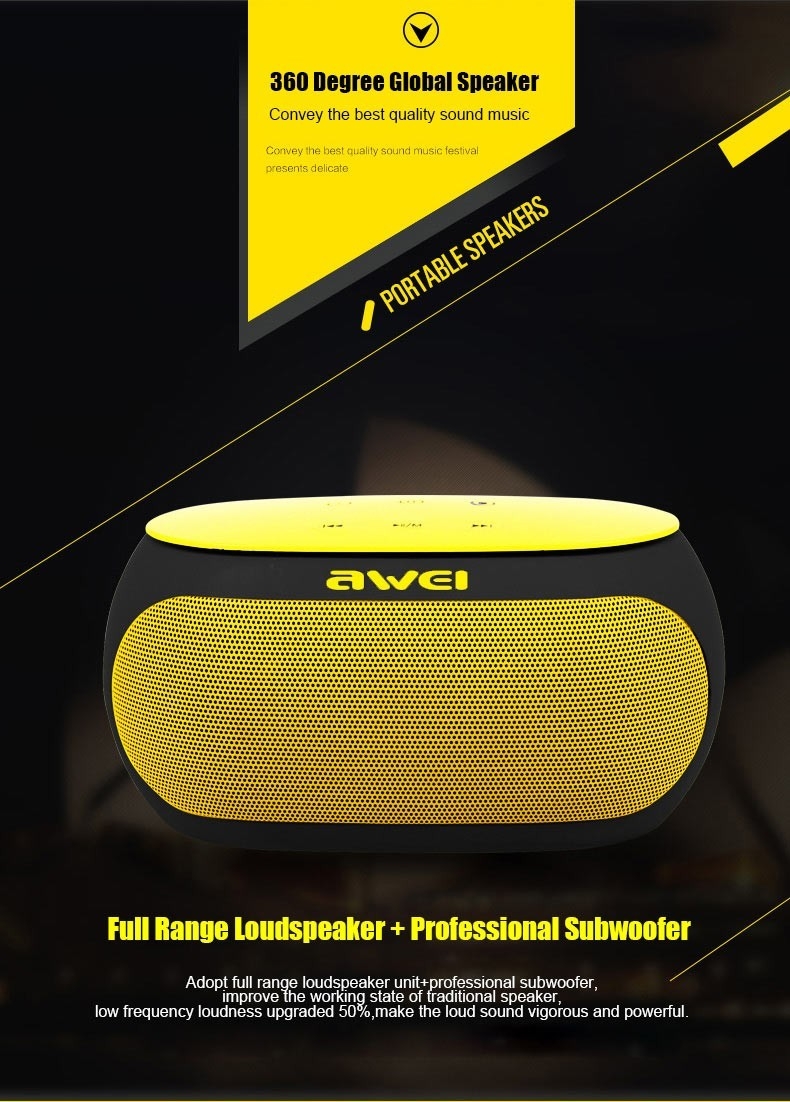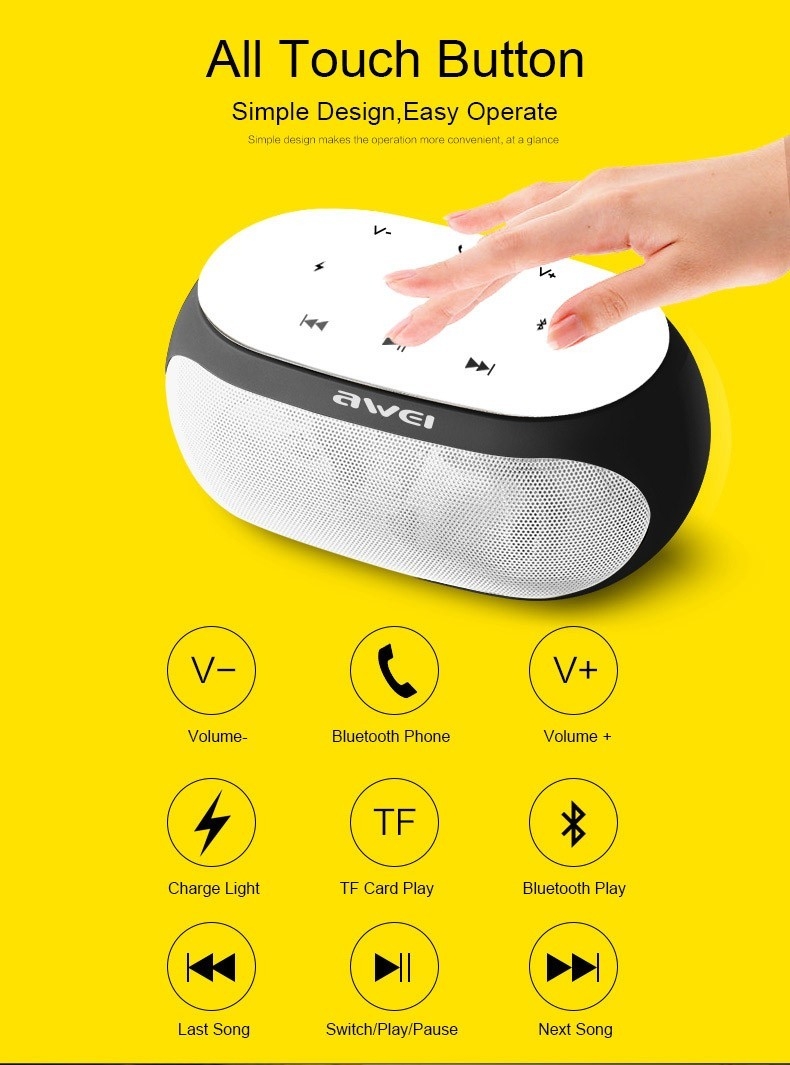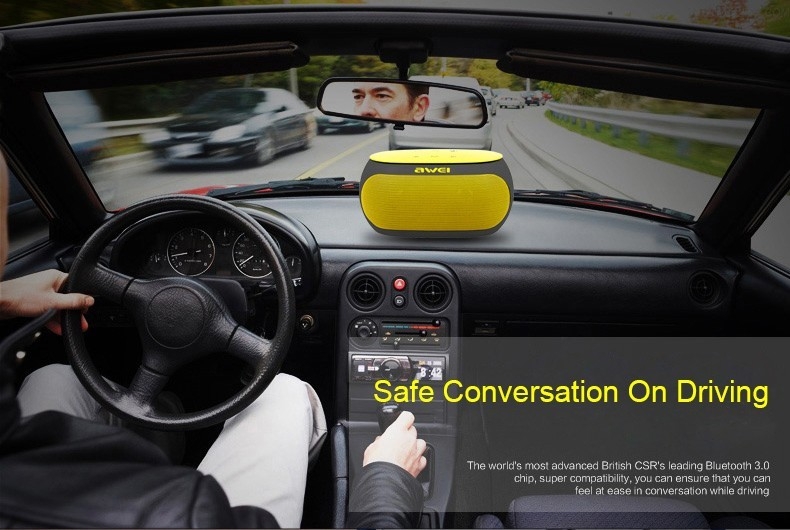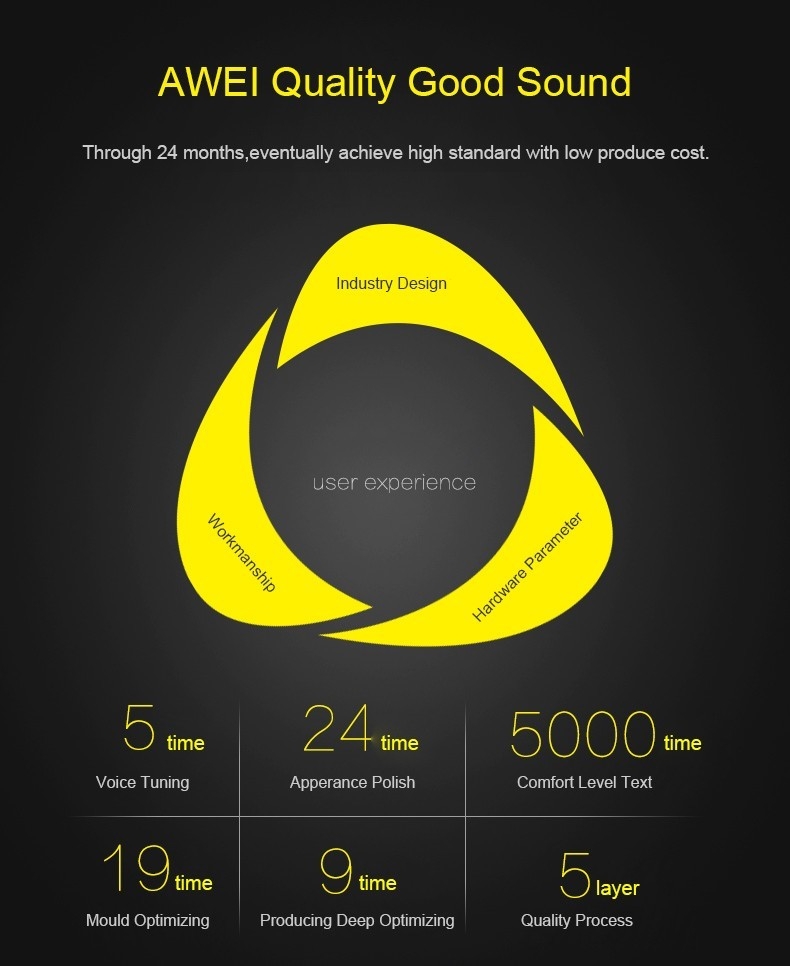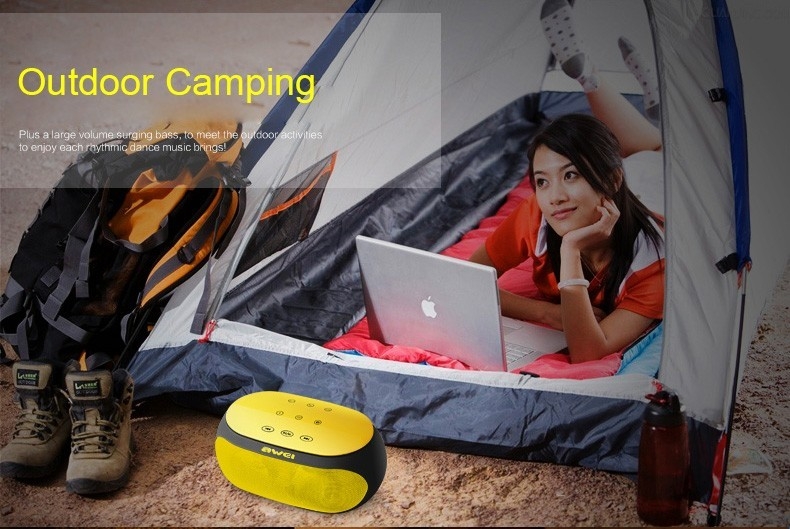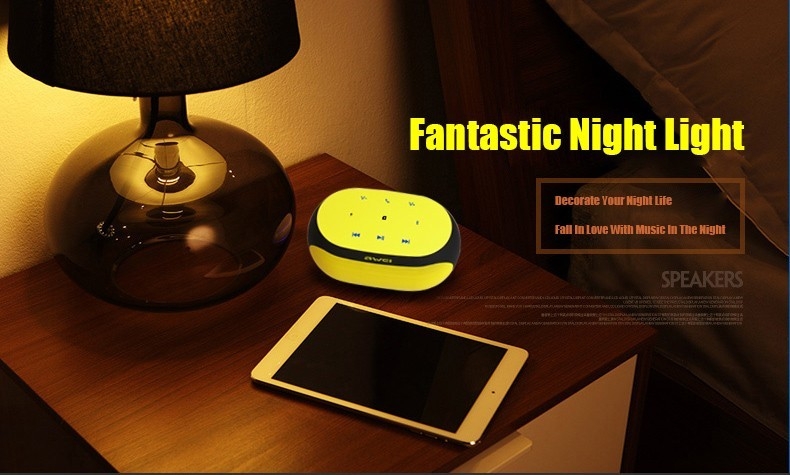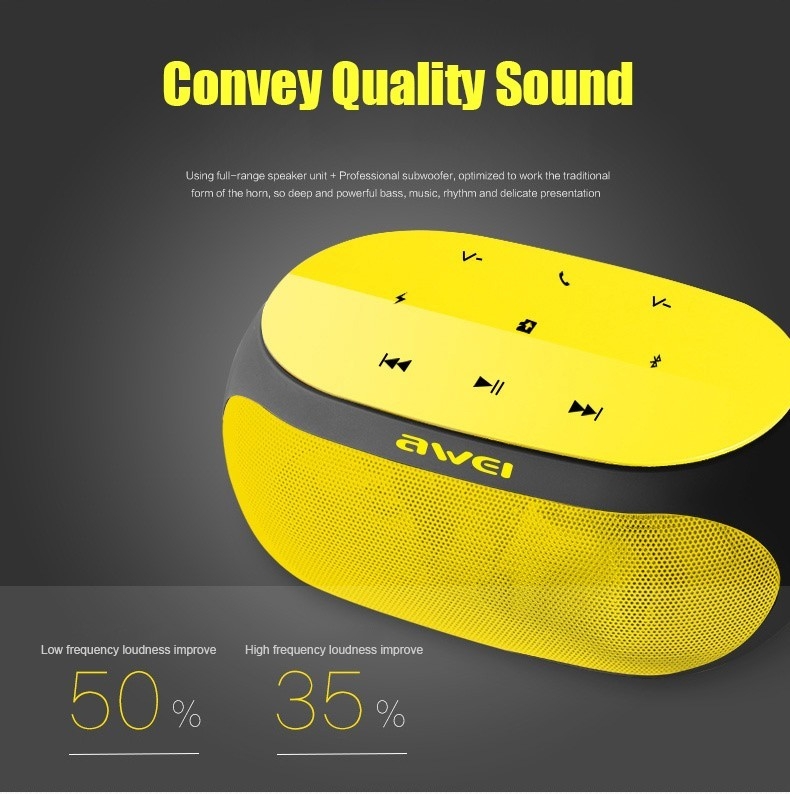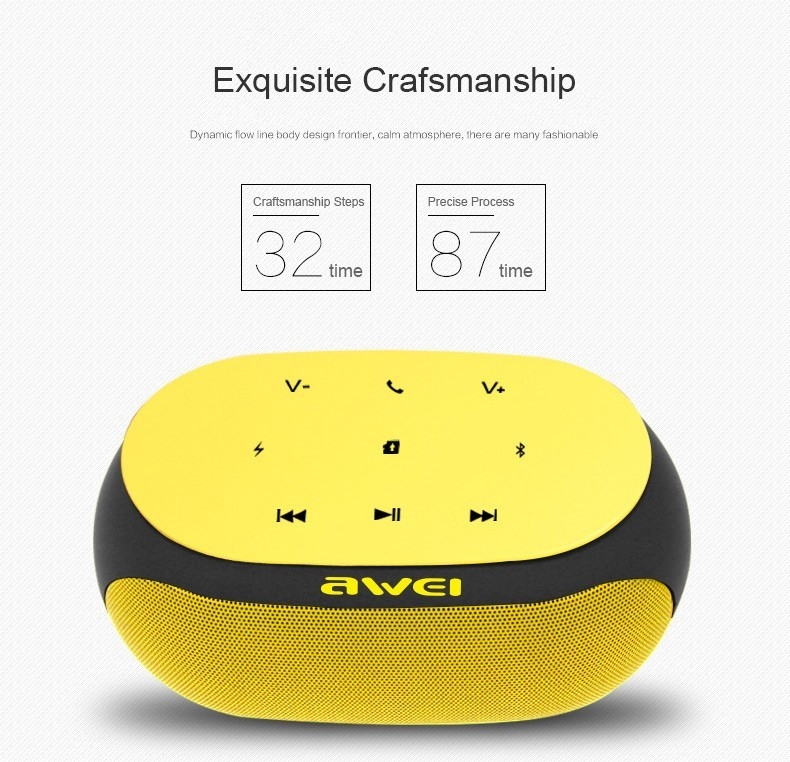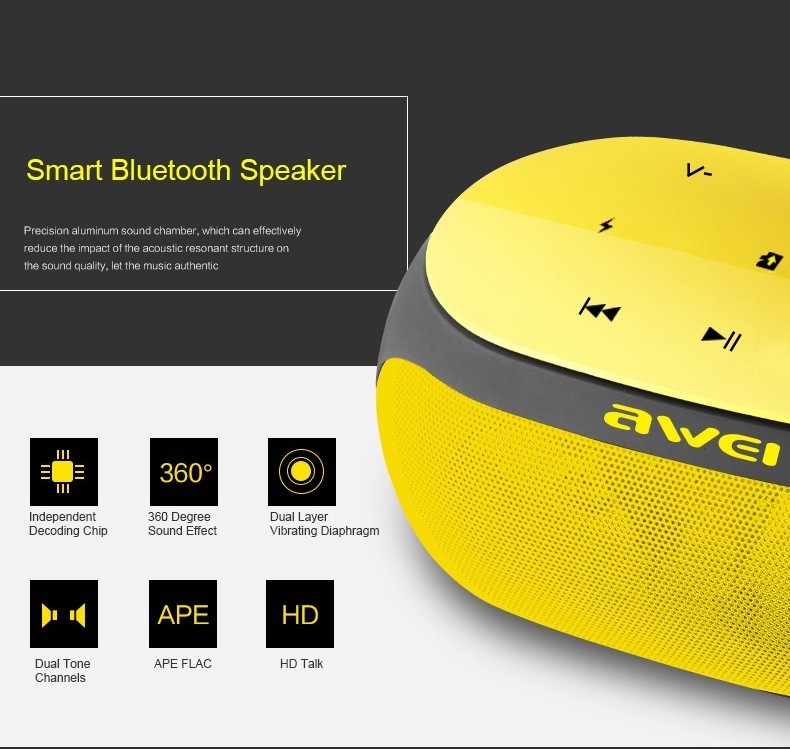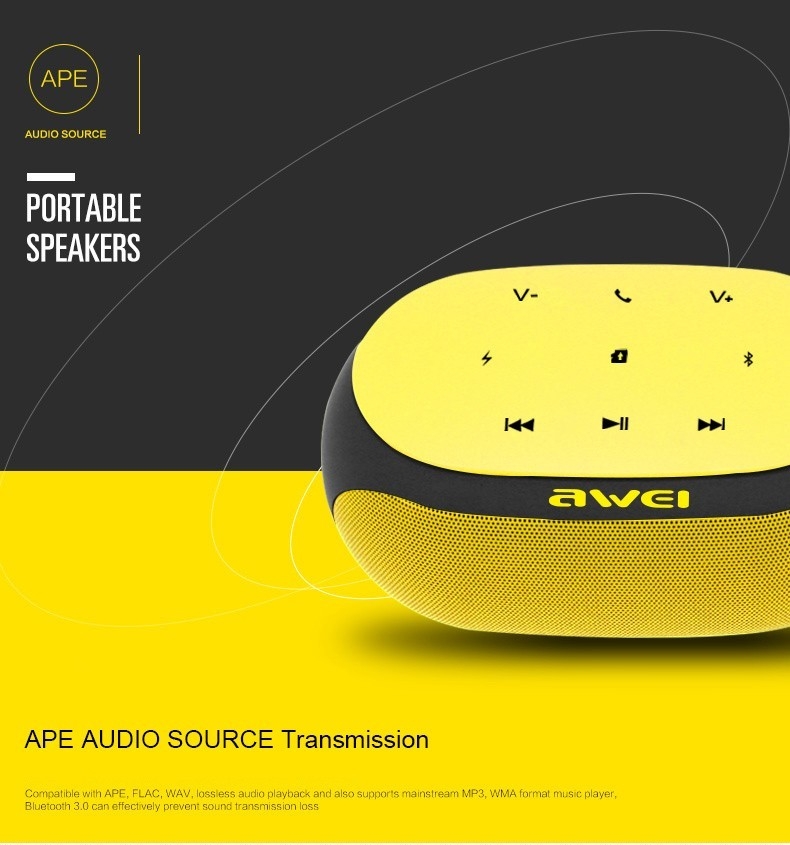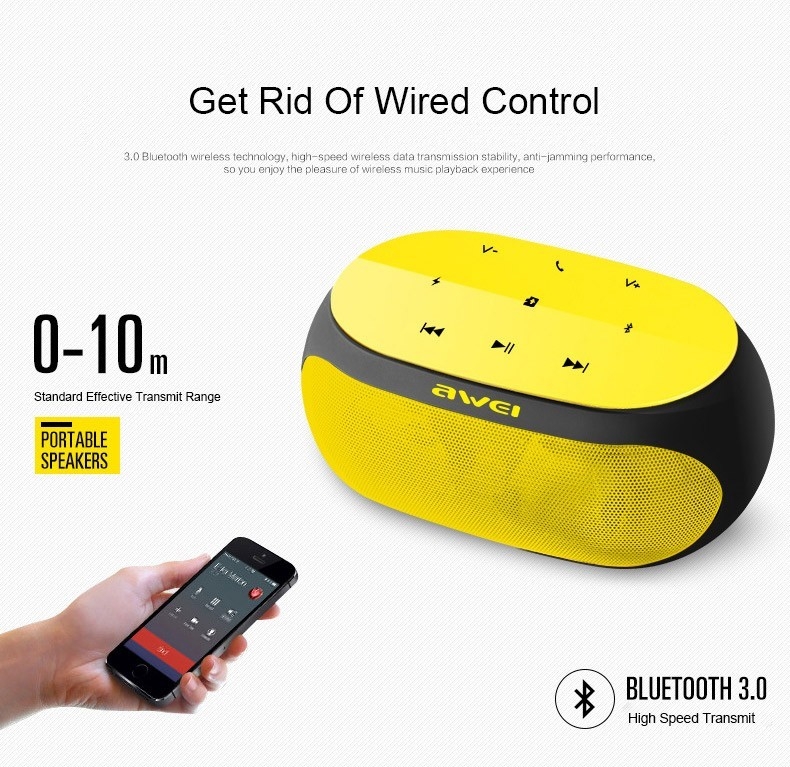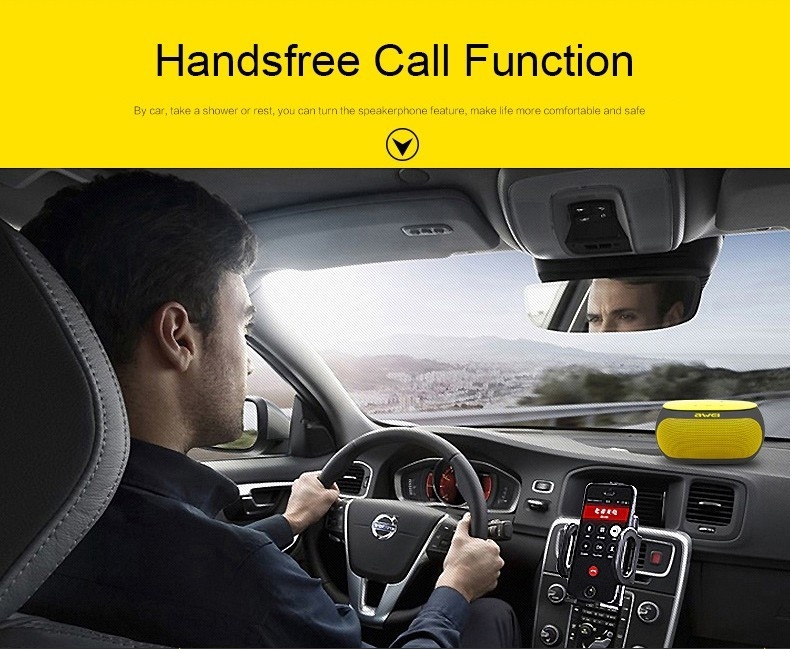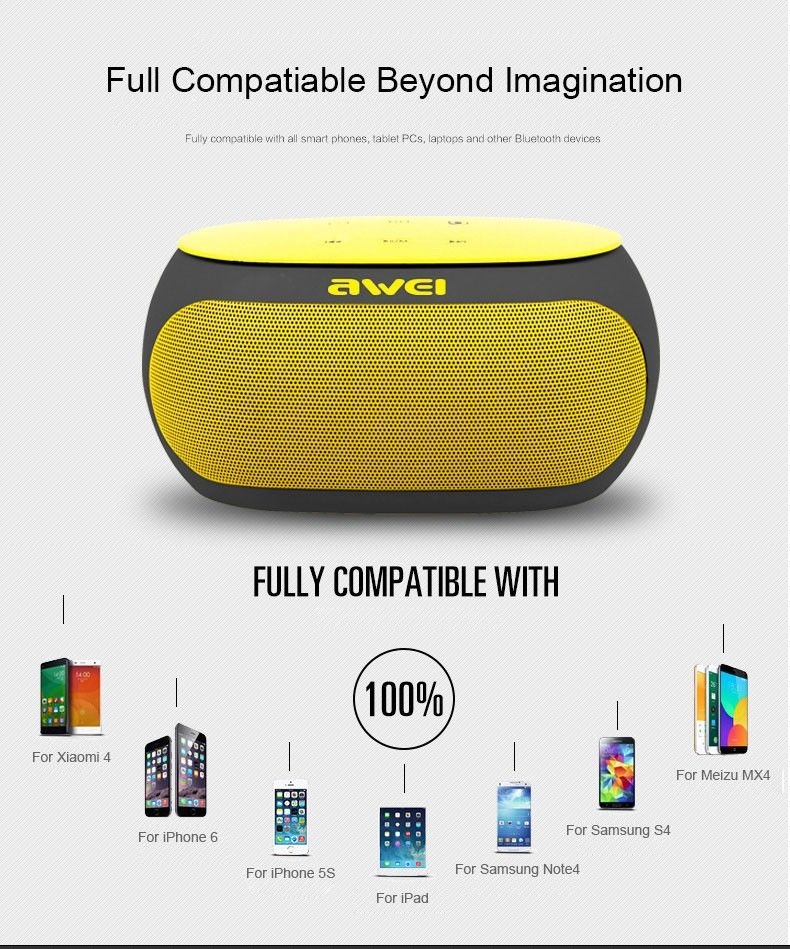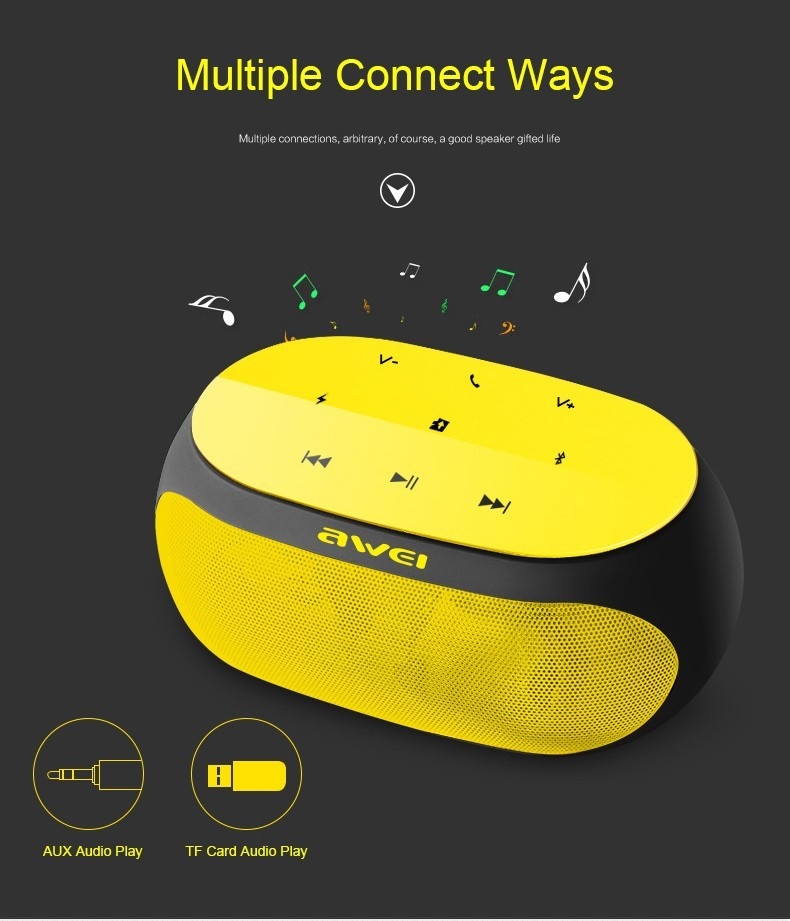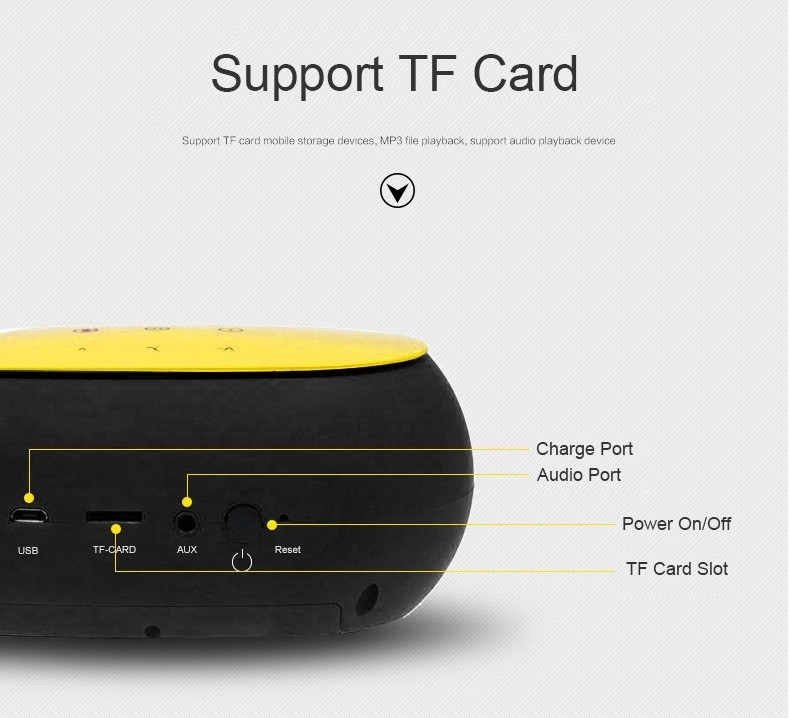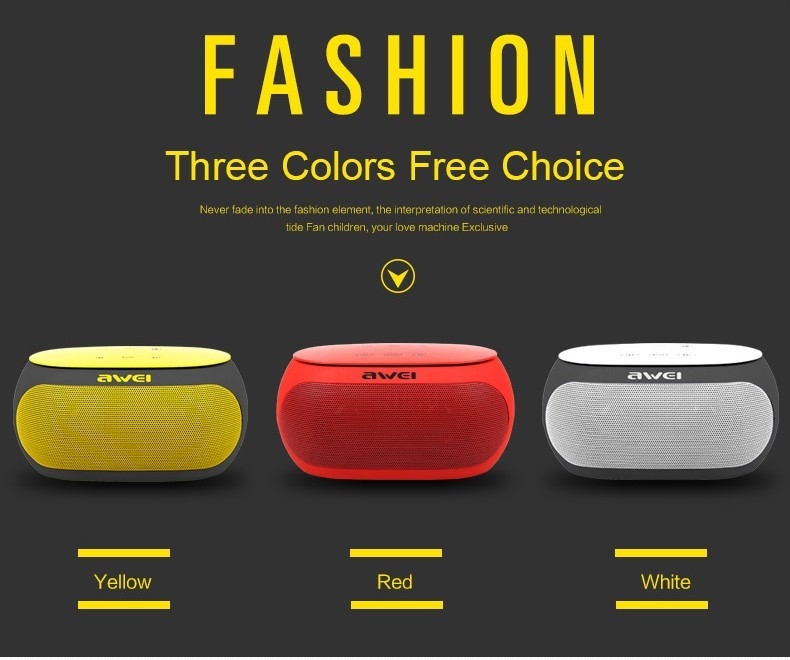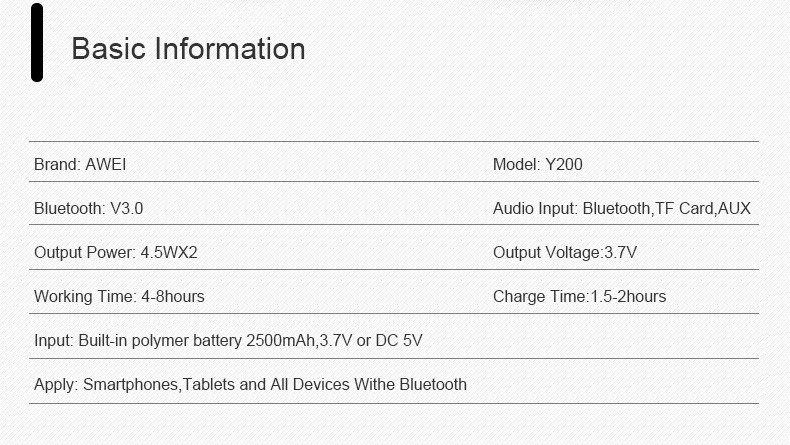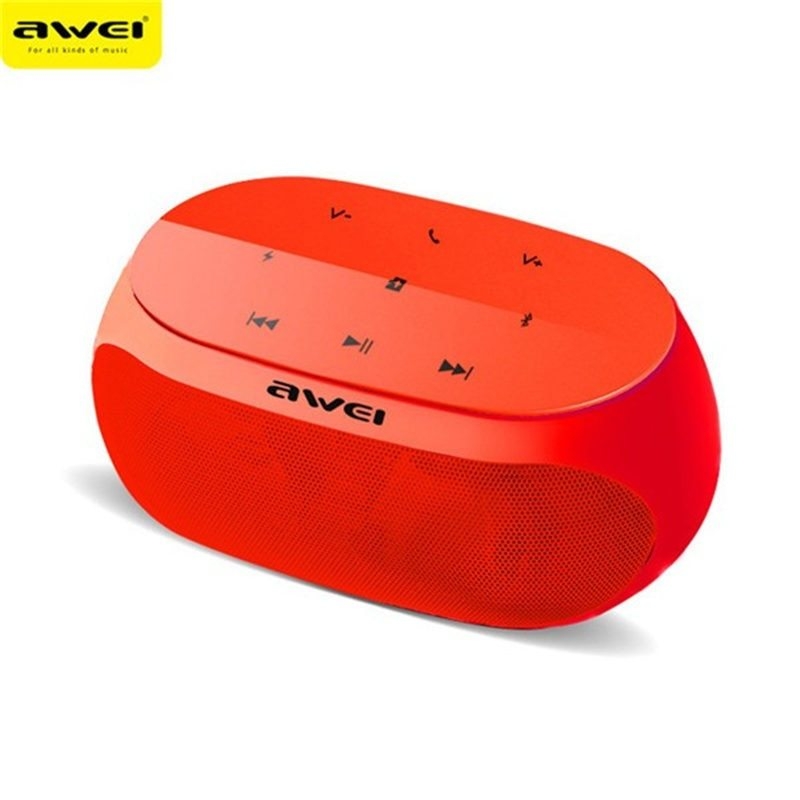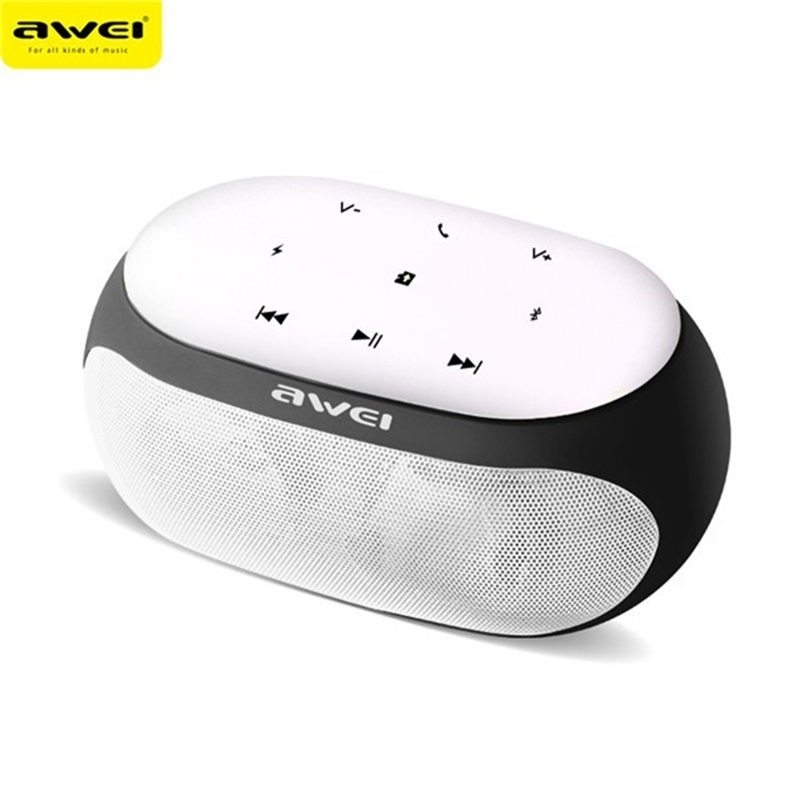 Key Features
Brand Name:Awei
Material:Aluminum
Display Screen:No
Speaker Type:Portable
Support APP:No
Communication:USB
Support Apt-x:No
Display Screen:No
Battery:Yes
Intelligent Personal Assistant:None
Remote Control:No
Waterproof:No
Number of Loudspeaker Enclosure:1
Playback Function:MP3
Cabinet Material:Metal
Support Memory Card:Yes
Feature:None
Power Source:DC
Built-in Microphone:Yes
Channels:2 (2.0)
Model Number:Y200
Audio Crossover:Full-Range
PMPO:5W
Audio Classification:Mini
Type:Passive
Loudspeaker Accommodation Mode:Touch
Channels:2 (2.0)
Interface Type:USB
Communication:Wireless+Wired
Wireless Type:Bluetooth
Intelligent Personal Assistant:None
What's in the box
1 x Bluetooth devices
Specifications
SKU

: AW902EA038A9NNAFAMZ

Main Material

: N/A

Model

: Y200

Size (L x W x H cm)

: 10 x10 x 10

Weight (kg)

: 0.5
This product has no ratings yet.
Awei Y200 Bluetooth Speaker Portable Wireless