Official Store
USN Hardcore Whey GH All-in-One Protein - 908 grams (2 lbs) - Strawberry
THE ULTIMATE MULTI-LEVEL PROTEIN COMPLEX
Hardcore Whey gH is a unique formulation of premium quality whey protein with an optimal amino acid content. It also contains an advanced hypervol glycotrans system to drive the protein into your glycogen stores as well as creatine and taurine to boost strength and endurance. Tribulus Terrestris is added for powerful increases in muscle power and performance.
MAXIMUM MUSCLE GAINS & RECOVERY. PERIOD
Hardcore Whey gH is an advanced formulation of scientifically-researched ingredients designed to aid muscle building, sustainable strength or break through your plateau. The Crea-Grow Power Stack, a formulation of creatine monohydrate and taurine, as well as the Testobolic Z-Mag Stack, a combination of Tribulus Terrestris, Magnesium and Zinc is designed to maximize strength, endurance, power and recovery for ultimate muscle gains.
KEY FACTS & FEATURES
PACKED WITH QUALITY PROTEINS
Protein is a fundamentally important component in our bodies as the building block of bones, cartilage, skin and muscle. Protein supplementation ensures you get the required amount of protein build and repair tissue and muscle as part of an active lifestyle.
LEAN MUSCLE MAINTENANCE
USN Whey Proteins are scientifically developed for optimal lean muscle maintenance in the body. We use only the best quality proteins available to make sure you can #challengeyourself and obtain maximum results faster.
FASTER MUSCLE RECOVERY
Whey Isolate is absorbed readily by your body for quicker muscle repair and recovery, not only getting you back in the gym faster, but also promoting the development and gain of quality lean muscle.
MAXIMUM MUSCLE MASS GAINS
Scientifically formulated and developed with precise ratios of the highest quality protein, carbs and fats for maximum muscle mass development. Break through your plateau.
HALAAL-CERTIFIED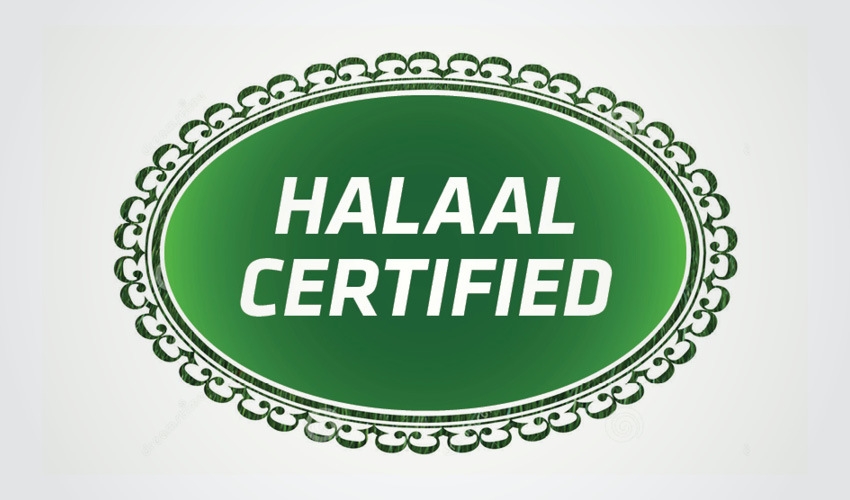 This USN product has been carefully developed and certified to meet Halaal requirements by the Halaal authorities.
MORE POWER AND STRENGTH
USN uses only the best quality raw creatines available in the production of our creatine and creatine-containing products to ensure maximum effectiveness in enhancing in power and strength.
ENHANCED STRENGTH & RECOVERY
ZMA (Zinc Monomethionine Aspartate, Magnesium Aspartate and Vitamin B6) is a supplement formulated as a recovery aid that also assists in enhanced strength and hormonal profiles.
OPTIMAL MUSCLE SUPPORT
USN's range of testosterone amplifiers and testo-containing products are formulated with the finest raw materials and muscle supporting minerals for optimal muscle performance, growth and maintenance.
DIRECTIONS FOR USE
For a 26g protein serving:
Mix ±1 scoop (33g) into 200-300ml of cold water.
For an optimal 52g protein double serving:
Mix ±2 scoops (66g) into 400-600ml of cold water.
Mix in a shaker or blender for 30 to 40 sec. Take one serving (±1 scoop) 30-45 minutes before workouts and a second double serving (±2 scoops) immediately after. On non-training days/rest days, take a double serving (±2 scoops) on an empty stomach 30 minutes before breakfast and a second serving in-between lunch and dinner.
Note that the added herbals may leave a slight texture.
VERY IMPORTANT: remember to drink at least 2 liters of water throughout each day.
Key Features
    Optimal Muscle Support
    Enhanced Strength & Recovery
    More Power And Strength
    Halaal-Certified
    Maximum Muscle Mass Gains
    Faster Muscle Recovery
    Lean Muscle Maintenance
    Packed With Quality Proteins
What's in the box
USN Hardcore Whey GH All-in-One Protein
Specifications
SKU

: US356SP0W283VNAFAMZ

Main Material

: -

Weight (kg)

: 1.97
Product Reviews (7)
5 out of 5
It is a good product
First, this is a good product but you must know the hacks. First, use it with milk and if you wanna enjoy it more, blend with avocado, bananas, and pea nut butter. This makes an awesome smoothie which you will need to stay away from children because it is very sweet but not recommended for children. Second, you must watch your diet. This is not a substitute to natural proteins. Take as many proteins as you can from other natural foods and use this as a supplement. Last, you must tear those muscles my friend. Work out like a beast and you will take the body shape of a beast. After 8 days of use, my muscles are popping.
5 out of 5
its perfect
I liked it
1 out of 5
not what i ordered
Not what I ordered you sold me ultralean
USN Hardcore Whey GH All-in-One Protein - 908 grams (2 lbs) - Strawberry