Generic Electric Juicer Fresh Fruit Separate Electric Juicer Portable Glass Juicer Muti-function Home Juice Machine Blender
Variation
Blue
Pink
Purple
Seller Score:

94%

Selling on Jumia:

8 months

---

Delivery

Shipped from abroad. Get it in Nairobi between Friday 23 Aug and Saturday 24 Aug, allow up to 6 additional business days for other cities.
Shipped from abroad
Customs and International Shipping fees included.
No cancellation after ordering - Return allowed only for defective and wrong items - No warranty
Description :Electric Juicer Fresh Fruit Separate Electric Juicer Portable Glass Juicer Muti-function Blender -[ High Borosilicate Glass ] :
Use food grade glass as raw material for cup, with low expansion rate, high temperature resistance, high strength, high hardness, high light transmittance and high chemical stability.
-[ 304 Stainless Steel Blade ] :
Double-layer cross blade for all-round three-dimensional cutting.Powerful, fast, delicate juice
- [ Separated Design ] :
The cup and the motor can be separated. After the juice is finished, the cup can be taken out for drinking directly or in the refrigerator.
-[ One-button Operation ] :
Press the button twice to start the juicer, which is quick and easy
-[ Rope Design ] :
Portable hand-held design.Pick up and go, very suitable for outdoor activities
Specification :
Body Material Food Silicone + High Boron Silica Glass + + ABSBlade Material 304 Stainless SteelColor Pink / Blue / PurpleWeight 700gHeight 26cmBattery Capacity4000 mAhPower USB ChargingCapacity550mlVoltage200 - 240 VCharging Time 4 HoursInput / Output currentDC 5V 1A
Package Includes :
1 x Electric Juicer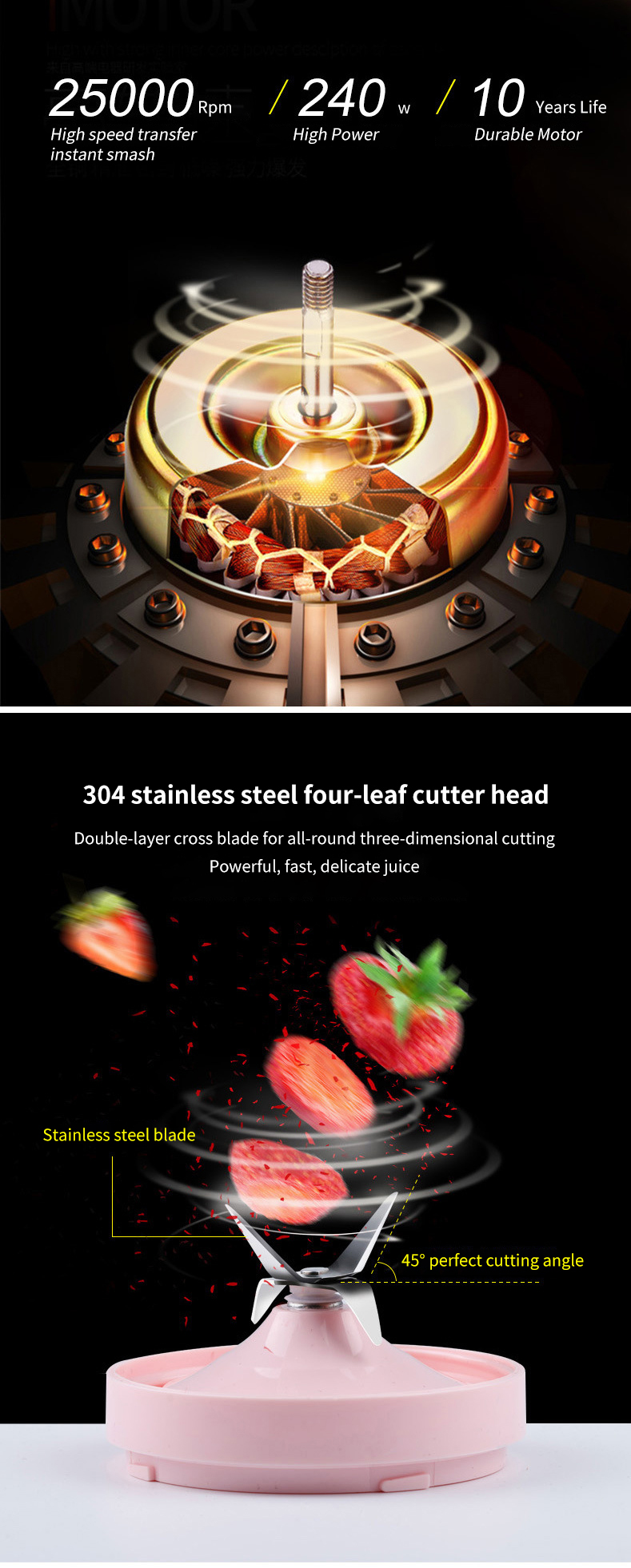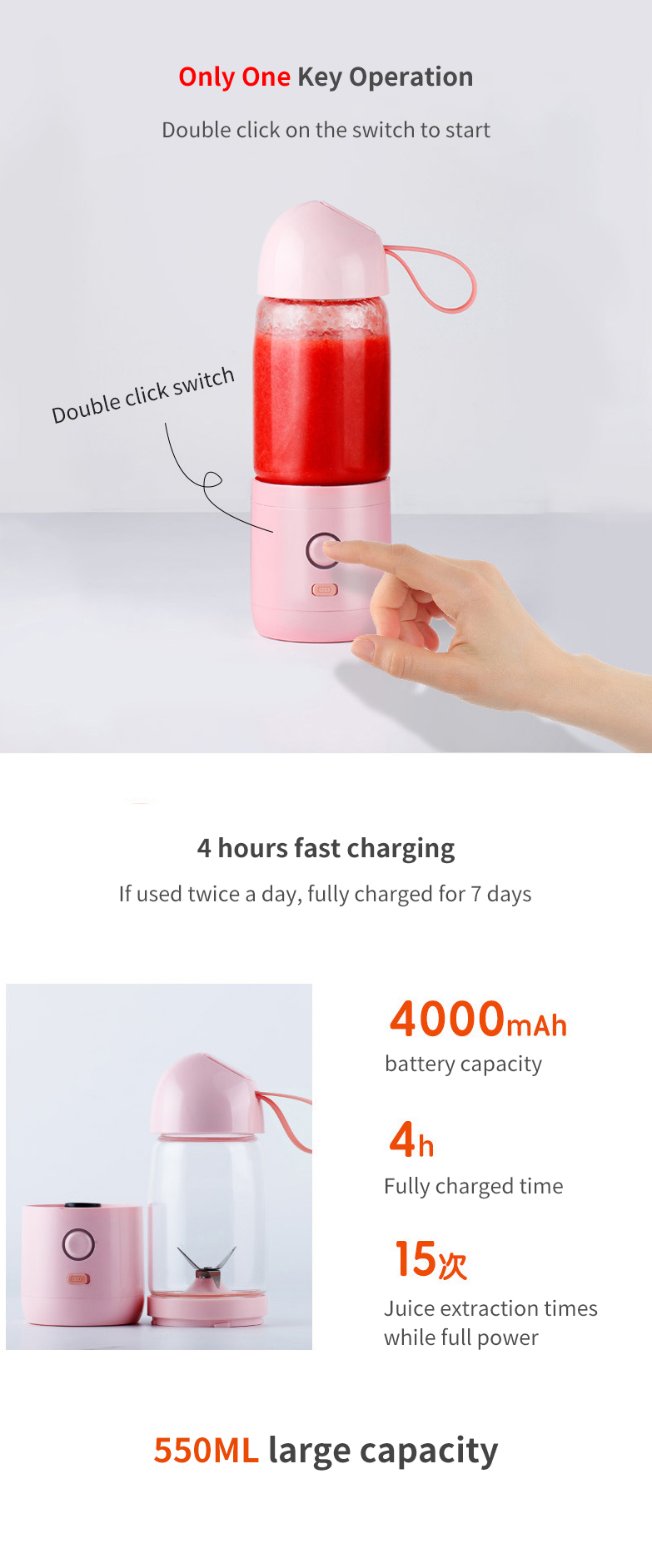 Key Features
One-button Operation,Rope Design,Food Silicone + High Boron Silica Glass + + ABS,High Borosilicate Glass,304 Stainless Steel Blade,Separated Design,Pink / Blue / Purple
What's in the Box
1 x Electric Juicer
5 stars

4 stars

3 stars

2 stars

1 star